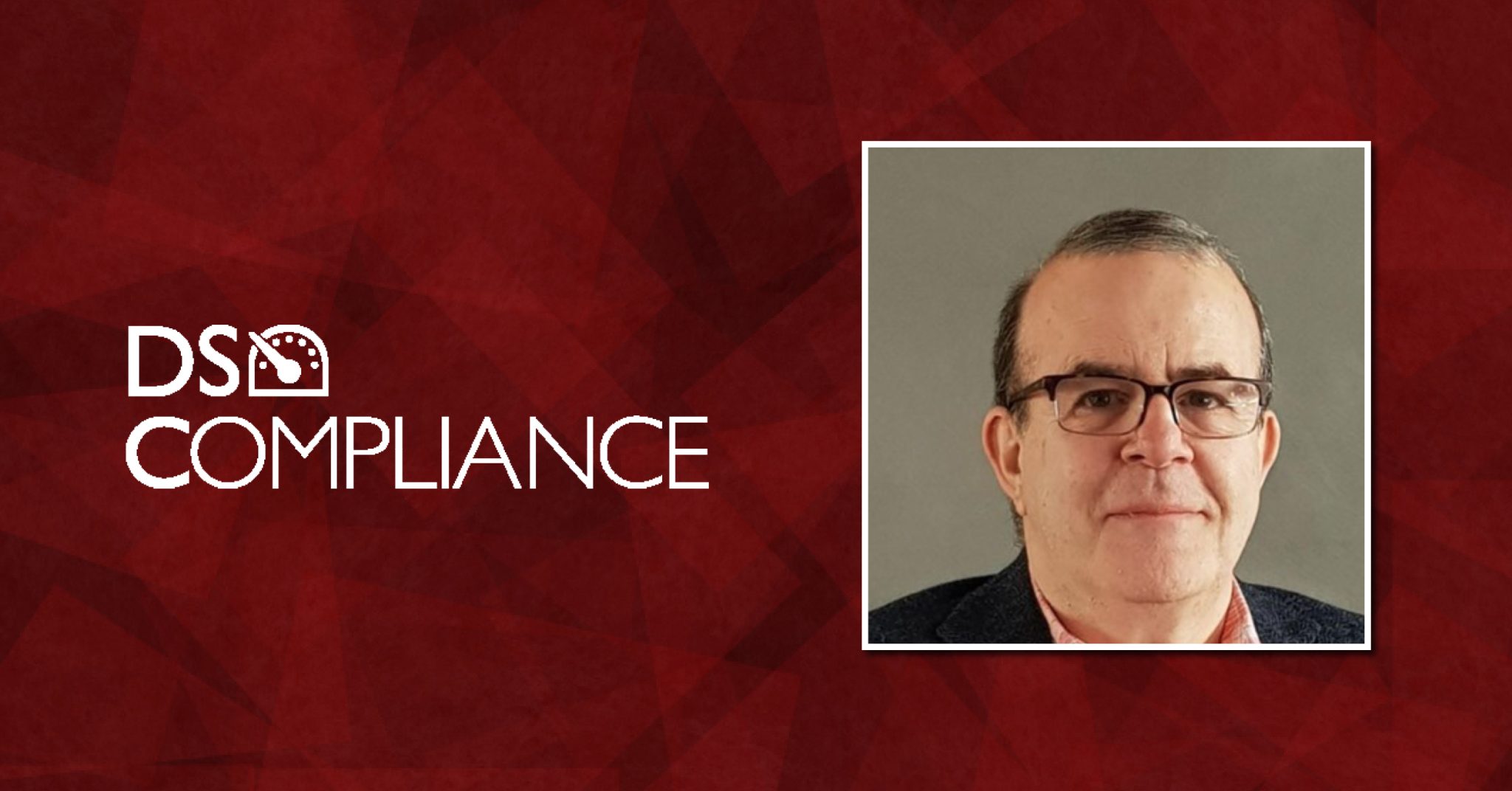 This month our Meet the Insiders piece focuses on Bradley Geppert, director of DS Compliance – a company helping UK police to harness the data and information they gather from voice files. This ranges from interviews to call centre activity as well as consulting with commercial businesses about GDPR compliance and cyber security.
How did you get into the industry?
Twenty years ago, I worked with a software company that offered an early form of encrypted email. It wasn't making the sales it should and I worked with them to help the business improve its proposition to the marketplace. It was early days in cyber security and compliance, but it's formed the path I took over the subsequent twenty years. Twenty years later, as DS Compliance we could see GDPR on the horizon and we've been successful in providing GDPR audits, pen testing, ransomware and cyber security consultancy.
Tell me about DS Compliance
A couple of years ago with the emergence of GDPR legislation, we created a platform called DS Dash: GDPR, a one-stop-shop for managing compliance which includes audits, subject access requests and how to deal with breaches. Crucially we welcomed third party technology 'plug ins' to our solutions and 12 months ago we were approached by a large retailer's call centre operations. Employees, though trained in how to deal with GDPR, when placed under pressure weren't handling things correctly. Our consultancy and technology solutions helped prevent the problem and saved them 85% of the costs they were formerly paying out in paralegals after the problem occurred.
More recently we've developed software solutions alongside IBM and Arrow to develop voice analytics and have been successful working nationally with the police to provide keyword technology. If you can imagine the thousands of hours of voice files recorded, including call centres, interviews and covert together with CCTV and video, our technology provides the ability to search and analyse key words and find the part of the recording needed without having to listen to it multiple times – a huge strain on resources. More widely the technology provides the ability to perform more covert and investigative work searching for key words that are of concern or interest. Beyond the police, we can see the opportunity for other emergency services and the NHS.
Outside of the public sector, the technology is also used in marketing and sales operations. We work with a 50-branch estate agency who don't want to monitor sales calls but can see how many times the word 'mortgage' might be used in calls to the branch to see if certain products or services are getting the right amount of airtime with home buyers. It's a way to monitor the opportunities (or lost opportunities) without monitoring calls or the employees directly.
What size is the business and how has it grown?
The business has grown around our consultancy services to date, but since we've created the new technology solutions, we hope to double over the next 12 months – it's taken us a year to tick all the relevant boxes in terms of ISO qualifications and pen testing, but we're excited about the future.
What are your plans for the future?
Initially we are working with American and Australian distributors. I'd also like to explore the opportunities of diversifying into new areas where with some small tweaks the technology can be used in new ways and applications to help new challenges.
Where do you think growth will come from in the next few years?
Cyber security and RegTech are key growth areas that our solutions and consultancy offer huge support.
What has been your biggest achievement?
We've won some considerable named accounts and I'm very proud that we're helping them, and our knowledge and expertise is well respected at this level. Our IBM relationship is also something to be proud of – we work with IBM and its partners wherever it's possible to do so.
Finally, we've won a couple of awards and been finalists and that's great recognition of our vision and technology.
What makes you different or stand out from the competition?
To some degree, our work with the police has no competition – what we do is quite new and specialist, but IBM has seen the potential in working with smaller niche companies and that has made a difference.
If you could give one piece of advice for someone getting into the industry what would it be?
Sales is key – make sure your route to market is well prepared! We undoubtedly got off to a flying start because we spent time understanding the marketplace first. Be sure to excite partners and prospects alike – if you do the rest falls into place.