Cyber Security Services
Take a look at the range of cyber security services DS Compliance offers.
Help our customers to gain approval for key business sectors (especially Government IT contracts).
Demonstrate Info Security capabilities above competitors
Respond faster and more effectively than competitors and so reduce all levels of collateral damage
Maintain security to match the current level of threat and risk
Demonstrate cyber resilience with Cyber Prevention, Cyber Incident Recovery, Cyber-Prevention
Cyber Crime Investigation
Trained investigators, mostly from a police background
Intelligence analysis
Threat, risk and harm audits
Preserving and securing all evidence
Imaging and informed interpretation
Investigative Interviewing to trained national standards
Witness statement capture
CCTV and other data capture
Evidence packages prepared to a criminal or civil law gold standard
Informed liaison with law enforcement agencies form any jurisdiction
Planning and pre-incident preparation
Cyber Crime, Prevent and Protect
Ability to Meet Compliance, standards and GRC(Governance, Risk, and Compliance)
Ensure Regulation/Compliance Capability
PIA, PII audits (Privacy Impact Assessments, Personal Identifiable Information)
ISO27001
NIST reviews
GRC (Governance, Risk, Compliance) reporting
SANS Top 20
SANS Top 20
Cloud System Governance
Third-party supply chain Security Evaluation and checks
General Data Protection Regulation (GDPR)- 4% fines, 20,000,000 New EU regulation
Technology Leverage, Defence in depth and breadth
New Security Technologies for Privacy
Cyber Crime, Prevent and Protect Continued…
Segregation of management systems
Vulnerability Scanning/Internal/External
Testing Firewall Vulnerability
Security Audit Penetration
Outer Shell Tokenisiation
Legacy System Hardening
Continuous, automated analysis and retrospection of Network data
Zero Day Exploit
Ensure technology is fit for purpose
Ensure Security TCO (Total Cost of Ownership) is reduced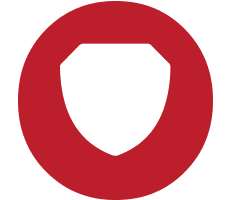 Security Hot Spot Audits
Security Awareness Education
GRC (Governance, Risk, Compliance) reporting
Using technology to reinforce process and governance
Respond quickly to incidents
Post Cyber Intrusion Recovery
Law enforcement engagement
Crisis management
Press and communications expertise
Internal and external communications
Stakeholder engagement strategies
Advice on improving customer information capabilities
Respond appropriately, technically, strategically, technically and publicly
Contact us to book a demo at
info@ds-compliance.com or
complete the form.