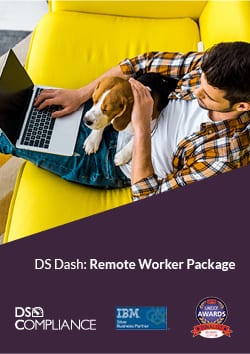 DS Dash: GDPR
Remote Worker Package
DS Compliance has added 7 new modules to the award-winning DS Dash Platform to support Remote Workers:
DS Compliance, a leading developer of applications for compliance has launched the new DS Dash: Remote Worker Package. This new cloud service is a single point of management to support remote worker processes.
DS Dash: GDPR
Marketing & Sales Support
DS Compliance understands the needs of marketing and sales departments.
DS Compliance has launched DS Dash: Marketing Support built into the award-winning DS Dash platform. This brand new service is available for all marketing departments.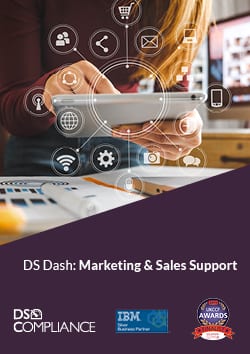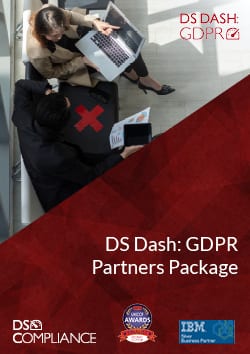 DS Dash: GDPR
Partner Packages
DS Dash: GDPR© is an online, cloud-based platform demonstrating accountability & security breach tracking under GDPR & other compliance laws.
Discover the stages of the DS Dash Partners packages and the operational benefits of adopting this new compliance solution.
DS Dash: Voice Analytics
High Value Services
DS Compliance understands the need for voice analytics with forensic analysis for High-Value Services.
DS Dash: Voice Analytics is the perfect transcription solution for high-value services with key features including preset keyword lists, the ability to create custom keywords, identification of contextually similar words and phrases within multiple files, identification of patterns and trends within multiple files, and compatibility with any recording technology.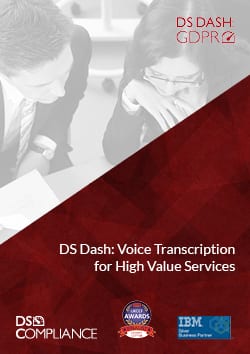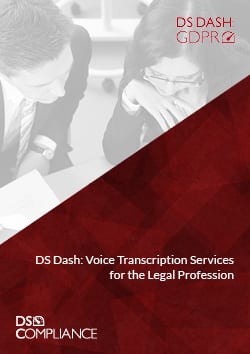 DS Dash: GDPR
Legal Profession
DS Compliance understands the need for transcription for legal discovery work.
The DS Dash platform has been trialed by legal teams for matters including but not limited to, time-sensitive GDPR reporting.
Retail is under pressure to manage GDPR issues.
Whether the problems are call centres, CCTV footage, inappropriate marketing or anything else, DS Compliance has experience in preparing retailers to adapt to the changing world.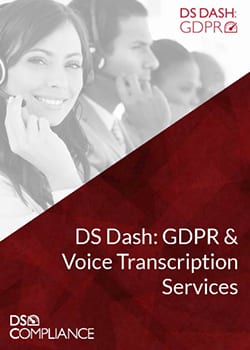 DS Dash: GDPR
Voice Transcription
DS Dash: GDPR has launched our Voice Transcription module.

This first to market solution transcribes CallCenter conversations, searches for GDPR relevant phrases and words and uploads them to our GDPR management platform. This reinforces staff training and awareness and reduced time to react to SARS.